Canada Dive Links
---

Diving Across Canada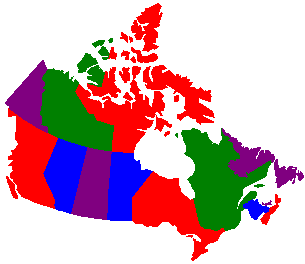 British Columbia | Alberta | Saskatchewan | Manitoba | Ontario | Quebec | New Brunswick | Nova Scotia | Newfoundland | Yukon
Click on map if you're using a current browser that groks client-side imagemaps.
---

Canadian Coast Guard

Defense and Civil Institute of Environmental Medicine (develops diving procedures and technology for the Canadian Military, with spinoffs for civilian use; best known in sport-diving circles for the DCIEM Diving Tables, one of the better ways of not getting bent.)

Diver Magazine

Oceanography in Canada

Vendors & Commercial Divers
---
Last modified 2004-11-17 by Anthony DeBoer.